LearnKey Online Course for Cisco Certified Support Technician – Single Title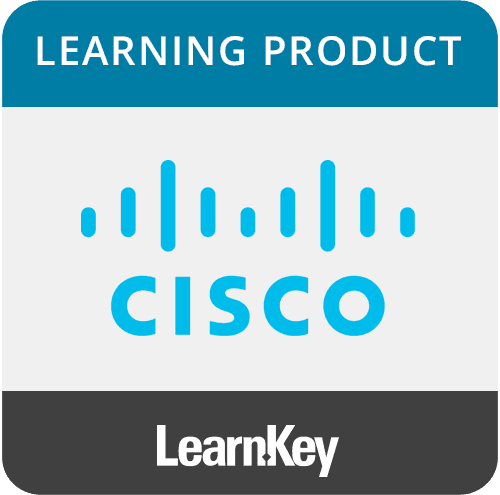 This online, video-based course prepares candidates to take one of the Cisco Certified Support Technician certification exams.
Includes 23 hours of training including video-based instruction, exercise labs, pre-assessments and post-assessments, and flash cards, in addition to a PDF project workbook. The workbook includes fill-in-the-blanks, glossary terms and definitions, and many other resources to help reinforce learning.
Available Cisco Certified Support Technician courses:
Expand each section to learn more about what's included in this product.
Learn

LearnKey Courseware

LearnKey is a premier global provider of self-paced education and training solutions for education and personal users. For over two decades, their mission has been to create flexible expert learning solutions – solutions that work for everyone because they are not only easy to use, but they are extremely engaging and interactive. LearnKey brings the classroom experience to you – where and when you need it. LearnKey has built its reputation by delivering the highest production quality courseware, adhering strictly to learning objectives and strong instructional design.

Gain the skills and confidence required to successfully obtain your Cisco certification
Test prep questions that meet all Cisco Certified Support Technician exam objectives
View your online courseware anytime, anywhere
User is granted unlimited use for one year
Valid for one user only

The LearnKey course is delivered on the GMetrix platform, which means you can access any CertPREP Practice Tests powered by GMetrix you may have purchased using your same login information.

After the online course is purchased, you will receive an email containing the product code and instructions on how access the course. You will be required to choose one of the available CCST courses. Once you have chosen a title, your selection will be locked down, allowing you access to only the chosen title.

Technical Requirements:

The GMetrix platform is compatible with all modern desktop and mobile web browsers and operating systems. A high-speed internet connection is required, and we recommend a download speed of at least 10 Mbps. There are no additional system requirements for most available courses.