CCI Learning IC3 Digital Literacy GS5 (Windows 10/Office 2016) Certification Guide Ebook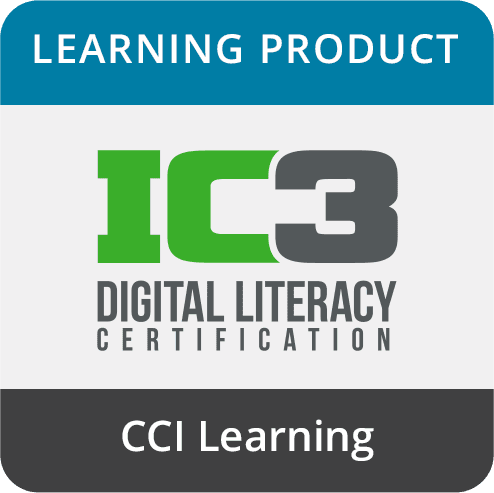 This product includes one ebook by CCI Learning that covers material necessary to prepare for the three IC3 Digital Literacy GS5 certification exams.
Expand each section to learn more about what's included in this product.
Learn

CCI Learning Ebook

This ebook is designed to introduce what digital literacy means and what can be accomplished using a computer. The participant will progress to using popular software application programs to process typical documents found in a business or school environment. Participants are also introduced to what the Internet is and what makes it so popular for communicating and sharing information with others.

This courseware is targeted towards people who are new to computers or have limited exposure to a computer prior to taking this course. The intent of this courseware is to introduce computer knowledge and skill sets that a participant can acquire and then apply to tasks they may want to perform using a computing device.

612 pages

After the ebook is purchased, you will receive an email containing the product code and instructions on how access the product.