CCI Learning MOS Word 2016 Certification Guide ebook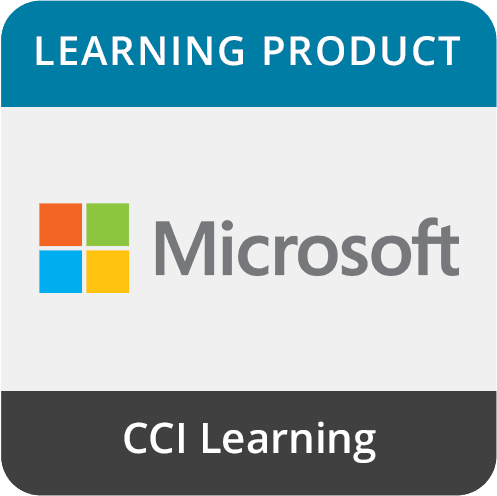 This product includes one CCI Learning ebook that covers material necessary to prepare for the Microsoft Office Specialist (MOS) Word 2016 certification exam.
Expand each section to learn more about what's included in this product.
Learn

CCI Learning Ebook

Utilizing real-world scenarios, instructor-led discussions and built-in assessments and hands-on exercises, this Microsoft Word 2016 Core Certification ebook helps Test Candidates prepare for the Microsoft Word 2016 Exam. Create reports, forms, letters and press releases, and ensure your documents are compatible with previous versions of software. Use tabs, indents, bullets and lists. Add shapes, text boxes, graphics, columns, cover pages and more. Learn to create professional-looking documents that grab your reader's attention and comply with copyright laws.

After the ebook is purchased, you will receive an email containing the product code and instructions on how access the product.