Cisco Certified Support Technician Exam Voucher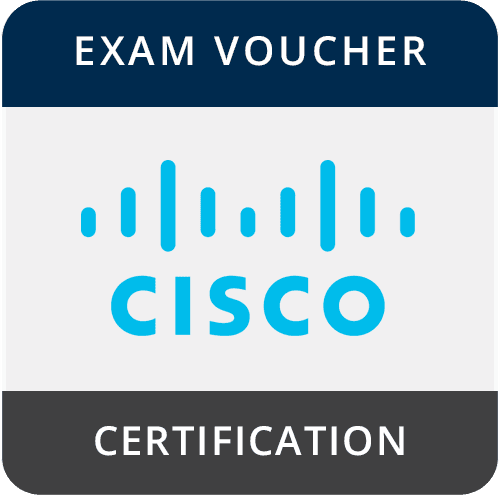 Cisco, the worldwide leader in Internet technologies, presents the Cisco Certified Support Technician certification program available exclusively through Certiport.
The Cisco Certified Support Technician (CCST) certification program comprises two exams: Cybersecurity and Networking. This product includes an individual use voucher for either the Cybersecurity or Networking certification exam. Take one of these exams from your home or office or in a public Certiport Authorized Testing Center. You will need two vouchers if you wish to take both exams.
Expand each section to learn more about what's included in this product.
Certify

Cisco Exam Voucher

The Cisco Certified Support Technician certification exams assess your understanding of key network and security concepts, essential terminology, and mindset. By earning one, or both, of these certifications, you will have a work-ready credential designed to help launch or advance your career within two of the most important fields in IT. These work-ready certification exams can help you find a job in IT as an auditor, analyst, support specialist, or technician. They are great steps and can help you prepare for the next step in your Cisco certification journey, leading to the Cisco Certified Network Associate and the Cisco Certified CyberOps Associate.

Exam vouchers are transmitted electronically via e-mail and are non-refundable.
Expires one year after date of purchase.
Please allow up to two days for processing.
The holder of this voucher is entitled to take one exam at a Certiport Authorized Testing Center.
The voucher can be used to take any one of the available Cisco Certified Support Technician exams.
Certiport Authorized Testing Centers (CATCs) reserve the right to charge a proctoring fee.

Technical Requirements:

You must take the certification exam at a Certiport Authorized Testing Center. For more information see the Getting Started page.