Communication Skills for Business Exam Voucher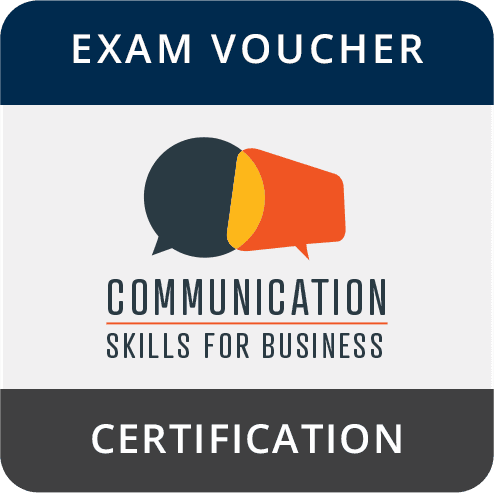 This product includes one voucher for a Communication Skills for Business exam (CSB). The Communication Skills for Business program includes two different certification exams:
Professional Communication
English for IT
Expand each section to learn more about what's included in this product.
Certify

CSB Exam Voucher

The Professional Communication exam validates that candidates entering the workforce understand key communication principles and skills that are necessary to be effective in a work environment.

The English for IT exam validates someone's ability to function in an entry-level IT-related work setting at the B2/GSE 59-75 English language level. The exam tests reading and listening skills.

Exam vouchers are transmitted electronically via e-mail and are non-refundable.
Expires one year after date of purchase.
Please allow up to two days for processing.
The holder of this voucher number is entitled to take one exam at a Certiport Authorized Testing Center.
The voucher number can be used to take any one of the following CSB certification exams: Professional Communication or English for IT.
Certiport Authorized Testing Centers (CATCs) reserve the right to charge a proctoring fee.

Technical Requirements:

You must take the certification exam at a Certiport Authorized Testing Center. For more information see the Getting Started page.