LearnKey Online Course for IT Specialist Certification – Single Title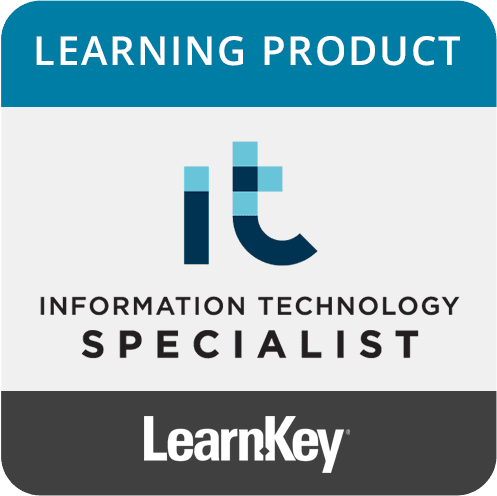 This online, video-based course prepares candidates to take one of the IT Specialist certification exams. Includes 16 – 32 hours of training including video-based instruction, exercise labs, pre-assessments and post-assessments, and flash cards, in addition to a PDF project workbook. The workbook includes fill-in-the-blanks, glossary terms and definitions, and many other resources to help reinforce learning.
Available IT Specialist courses:
Cybersecurity
Databases
Device Configuration and Management
HTML and CSS
HTML5 Application Development
Java
JavaScript
Networking
Network Security
Python
Software Development
Expand each section to learn more about what's included in this product.