MSi Online Course for IC3 Digital Literacy GS6 – Single Title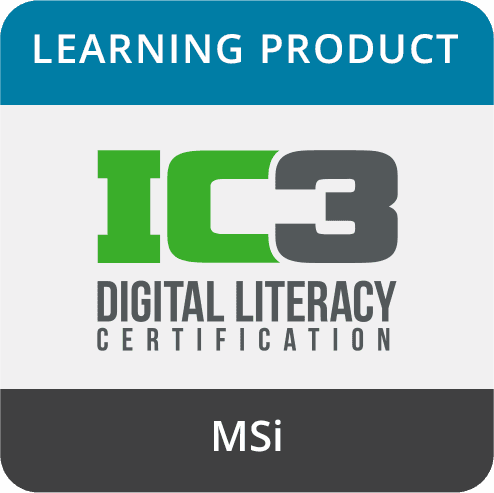 This online course from MSi prepares a candidate to take one of the following IC3 GS6 certification exams:
Expand each section to learn more about what's included in this product.
Learn

MSi Courseware

Includes the following features: ebook with immersive reader, assessments to track progress, focus mode, course completion badge, and course completion certificate.

Valid for one user for one year. This course takes about 30-40 hours to complete.

This MSi course is delivered on the GMetrix platform, which means you can access any CertPREP Practice Tests powered by GMetrix you may have purchased at the same site using your same login information. After the online course is purchased, you will receive an email containing the product code and instructions on how access the course. You will be required to choose one course title. Once you have chosen a title, your selection will be locked down, allowing you access to only the chosen course.

Technical Requirements:

The IC3 GS6 course by MSi is entirely web-based and can be completed, including grades, on any device with an internet connection, including a PC, Mac, Chrome book, or tablet.