PMI Project Management Ready™ Exam Voucher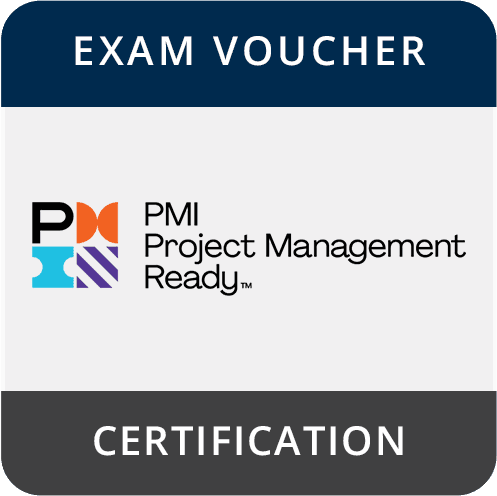 This product includes one PMI Project Management Ready Exam Voucher.
Expand each section to learn more about what's included in this product.
Certify

PMI Exam Voucher

The PMI Project Management Ready™ certification introduces and familiarizes Test Candidates to the concepts and field of project management and the tools to apply this knowledge to a wide range of career paths.

PMI Project Management Ready introduces Test Candidates to:

Project Management Fundamentals and Core Concepts
Traditional Plan-Based Methodologies
Agile Frameworks/Methodologies
Business Analyst Frameworks

Project Management Institute® (PMI) is the world's leading association for those who consider project, program or portfolio management their profession. Through global advocacy, collaboration, education and research, they work to prepare more than three million professionals around the world for The Project Economy: the coming economy in which work, and individuals, are organized around projects.

Exam vouchers are transmitted electronically via e-mail and are non-refundable.
Expires one year after date of purchase.
Please allow up to two days for processing.
The holder of this voucher number is entitled to take one exam at a Certiport Authorized Testing Center.
The voucher number can be used to take the PMI Project Management Ready exam only.
Certiport Authorized Testing Centers (CATCs) reserve the right to charge a proctoring fee.

Technical Requirements:

You must take the certification exam at a Certiport Authorized Testing Center. For more information see the Getting Started page.